In-Ground Pools
Paradise In Your Back Yard
Building Pools in North Carolina for Over 20 Years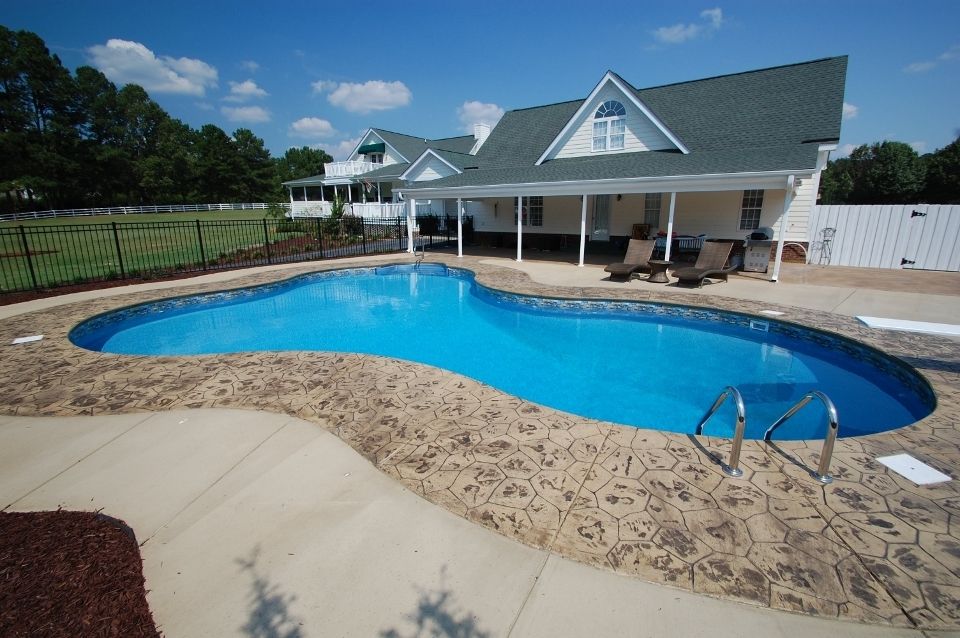 We use the most up-to-date techniques and materials to create the backyard retreats our clients used to only dream of, from simple rock-rimmed spas to extravagant waterfall-fed pools.

Capitol Pools craftsmen offers ruggedly natural to elegantly extravagant swimming pools in your backyard. Whether you are looking for something simple or want a tropical getaway, Capitol Pools has something to offer.

If you can imagine it, we can build it. Help us make your vision come true.
Extremely helpful! They answered all our questions and didn't rush us out.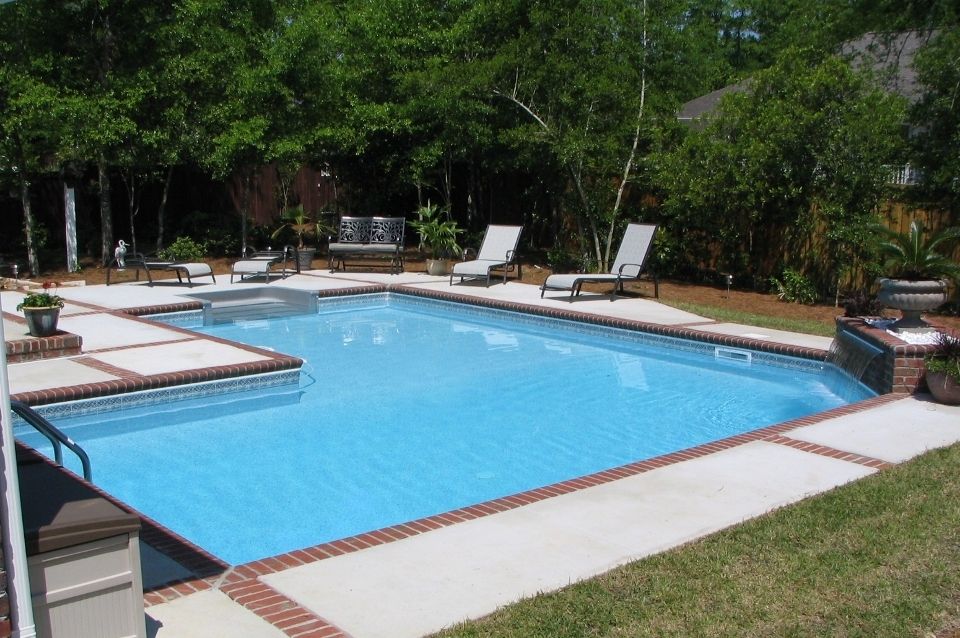 As a swimming pool contractor, we work to understand our customers' hopes and dreams, needs and passions.

Then we design and build practical, elegant spaces that enhance their worlds.

Free Swimming Pool and Spa Design Consultation and Estimate.
SALTWATER POOLS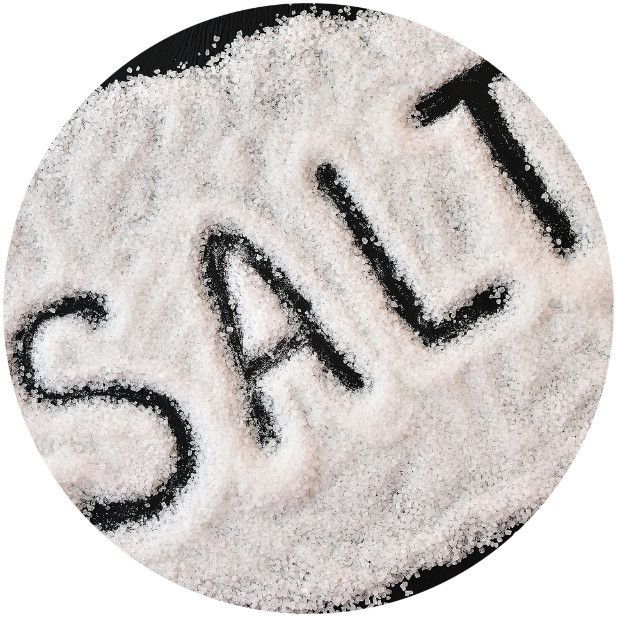 How does a saltwater pool work?

The method by which a salt-chlorine generator works is that it applies a process of electrolysis to the dissolved salt in the water as it passes through a pool's filter system. This electrolysis takes away the 'sodium' part of salt and what is left is chloride, or chlorine.

Why choose a saltwater pool?

Automatic chlorine generators, more commonly referred to as saltwater pools, are a great addition to any pool. They eliminate the need to purchase sanitizing chemicals because the on-site production of the sanitizer in a saltwater pool is produced automatically.
Reduced chlorine smell
It's great for the skin
Won't fade swim suits
Saltwater pools are becoming more popular in the US because of their easy upkeep and eco-friendly system design.

Despite these advantages, keep in mind that every homeowner's needs and local environment is unique. You'll need to buy chemicals less frequently than if you owned a chlorine pool, but you'll still be purchasing balancing chemicals and salt on a regular basis.

Consider all of this information when deciding if a saltwater pool is right for you.
View Our Pool Design Guide