Above Ground Pools
Refreshing Backyard Escapes
Great personal service. Nice people got what I needed
Affordable Designs to Swim Above Ground

Capitol Pools is your vinyl above ground swimming pool specialist.  Established over 20 years ago, Capitol Pools have installed above ground pools for thousands of customers in the Garner, Raleigh, and surrounding areas.  Because of our many years of experience and attention to detail, we are unparalleled in the ability to build you a reliable, safe and fun vinyl swimming pool.

Not only is swimming a wonderful time to relax and a way to stay cool, but using your vinyl pool for exercise is a great way to stay healthy and physically fit.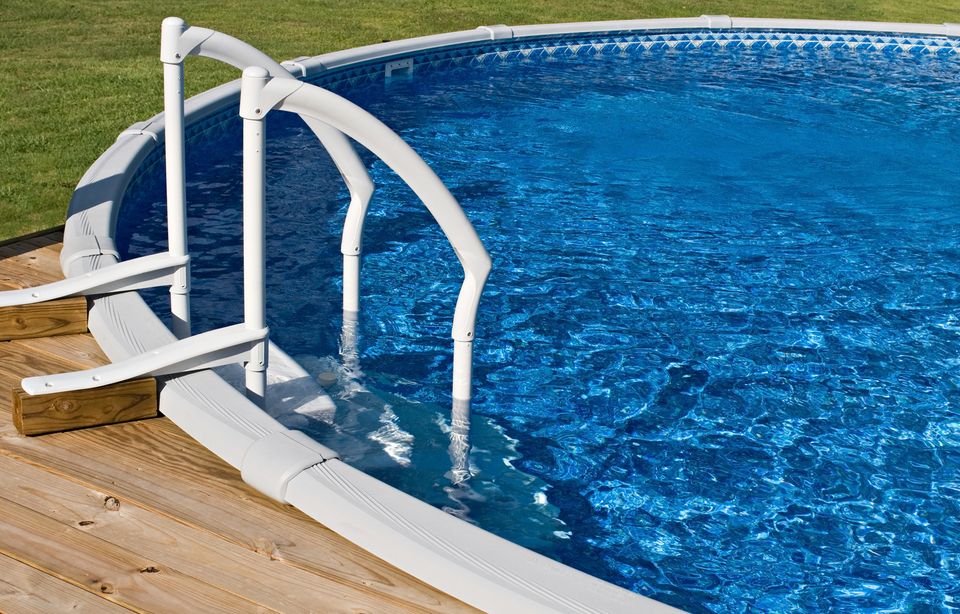 Why choose a pool with a vinyl lining?  We believe that vinyl is a better choice mainly due to the low cost, but also because vinyl just feels good.  Vinyl lined pools are softer and smoother than a plaster pool, which feels better on your hands and feet.  Also, due to the wide variety of patterns to choose from, your pool can have many different looks over the lifetime of your pool.

We guarantee our time proven expertise on installations, relines, equipment repair and replacement.  We also offer tear-down and re-assembly of your pool.

Let Capitol Pools help you convert your backyard into a private oasis!
CHLORINE POOLS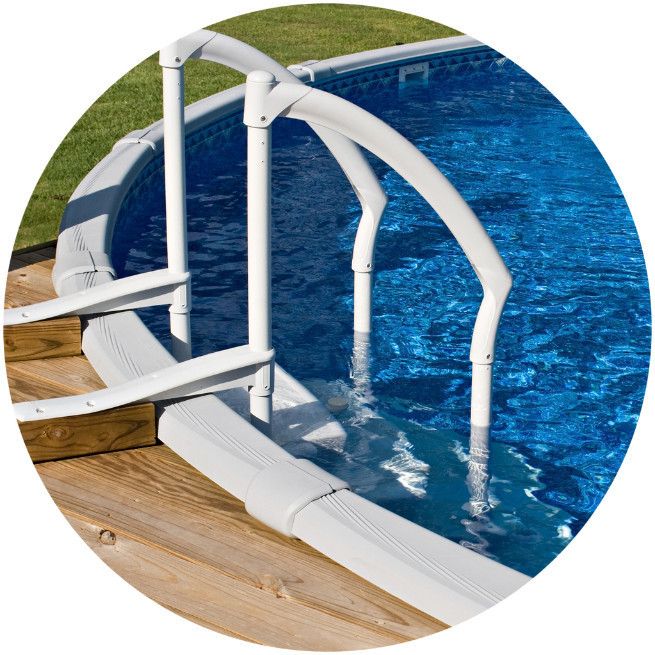 How does a chlorine pool work?

Chlorine is the chemical most often
used to keep swimming pools free of bacteria that can be hazardous to our health. The main difference between chlorine and saltwater pools is that rather than producing their own chlorine through electrolysis, chlorine pools need to receive regular chlorine treatments to ensure that they stay clean and safe.

Chlorine kills bacteria through a fairly simple chemical reaction, killing microorganisms and bacteria. The key to maintaining a chlorine pool is to keep your chemical levels balanced so that everything is safe and working properly.

Why choose a chlorine pool?

· Chlorinated pools can be better at clearing up bacteria in the water than salt water pools.

· Chlorine pools are extremely easy to maintain. Pool operators simply add chlorine tablets & a weekly shock of granular chlorine when needed.

· Low maintenance and overall cost
Despite these advantages, keep in mind that every homeowner's needs and local environment are unique.

Consider all of this information when deciding if a chlorine pool is right for you
SALTWATER POOLS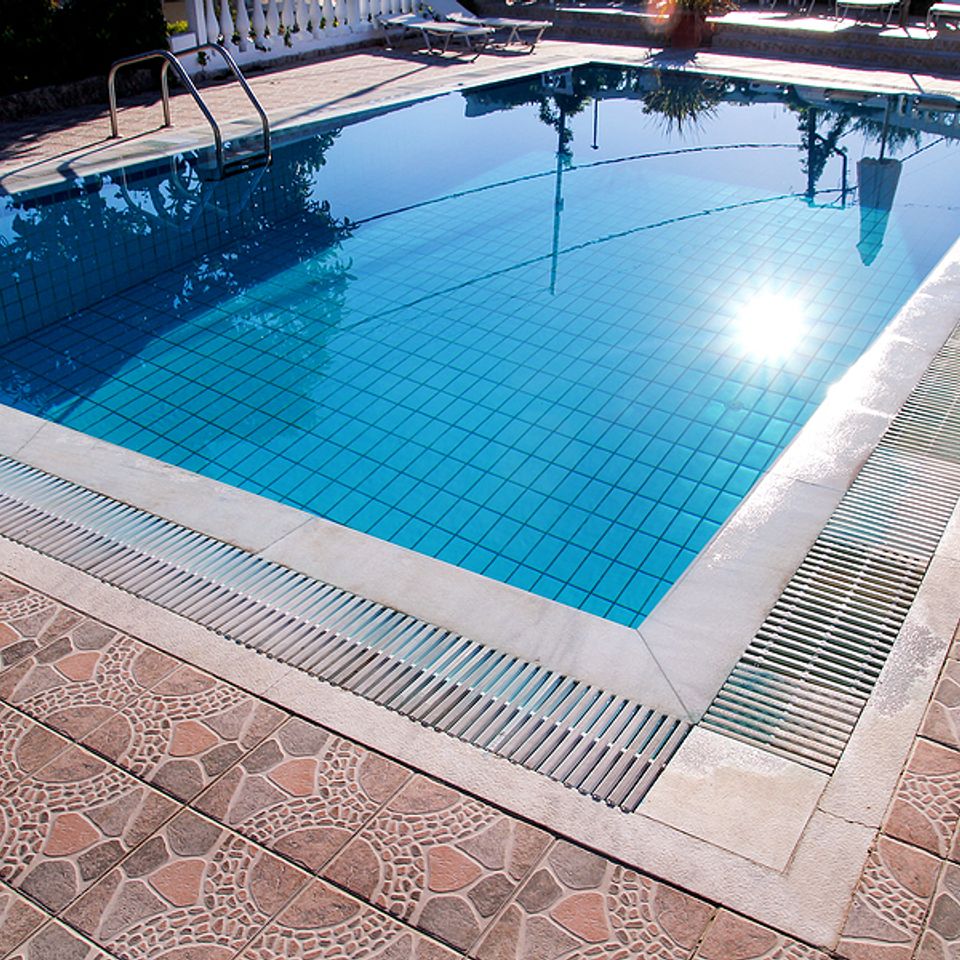 How does a saltwater pool work?
Saltwater pools require a certain ppm of salt in the water in order for the salt cell to produce chlorine. So technically a saltwater pool is a chlorine pool. Saltwater pools are superior to traditional chlorine pools in which they require very little regular maintenance. Chlorine pools require a weekly shock treatment that can spike the chlorine level drastically. High chlorine levels can damage your liner and cause swimmer discomfort.
Why choose a saltwater pool?
Salt water pools keep a steady chlorine level consistently allowing you to swim daily if desired.
Saltwater pools tend to stay chemically balanced and only require testing every 4-6 weeks, unlike chlorine pools that need to be tested every 2-4 weeks
Saltwater systems are designed with the "Set it & forget it" mentality allowing pool owners to spend more time IN the pool, than ON the pool.